Current semester is Summer – June 5 to July 29

General Information:
We have provided private music lessons since 1997.
Our students range in age from 5 year olds to senior adults.
The school is divided into 3 semesters. Click here to see the Summer 2023 schedule. (The white areas on the schedule are the openings.)  (Summer session is June 5-July 29)

Existing students will register two weeks before a semester ends. Once they have registered then it will be open for new students at the end of the semester.
You do not have to be a member of FBC Ocala to enroll in our school. It is our privilege to offer lessons to any child or adult wanting to learn music.
Our tuition is based on how many weeks there are in a semester. (We charge $20 per week x's number of weeks there are in the semester.) We DO NOT take the payment weekly. You may pay in full or go on our payment plan which has an additional charge. New students also have a $25 registration (non-refundable) fee to pay.
Spring (January – May)  |  Summer (June – July)  |  Fall (August – December)
Areas of study include:
bass, cello, flute, guitar, percussion, piano, piccolo, saxophone, violin and voice
Lesson length: 30, 45 & 60 minutes.
We offer four trial lessons during the school year for students that are 5 years old. Should you decide to do the trial lessons, the cost will be $100 for four lessons. After finishing the trial lessons the parent and the teacher will discuss if the student is ready to continue. Young students need to know some basics, like left hand, right hand, counting, ABC's. How are they socially, can they take direction from a teacher. Can they stay focused for 30 minutes?
About our Instructors:
All of our instructors are background screened and take a yearly abuse prevention training course.
Our classrooms have windows in the doors and our studio rooms are NOT sound proof.
For our Students:
To Contact the School of Music, call 352-629-5683 x 160 or email melody@fbcocala.org
Ms. Amanda began teaching cello, piano, and violin for beginners to intermediate level students for the School of Music in the Spring of 2015. She is active in multiple chamber groups, plays for weddings and local churches, and enjoys accompanying her students as they play their instrument. She has an Associate of Arts degree Music Performance from the College of Central Florida. Amanda loves working with students of all ages and hopes to instill in them a love for music.
Mr. Andrés began teaching guitar (electric & acoustic), bass, voice and beginner percussion for the School of Music in the fall of 2022. He was born in Colombia, South America and came to the USA in 1999. His passion for music began at an early age of 12. Andrés started learning how to play both drums and guitar.
At the age of 15 he became involved in different music bands, recording studio projects, as well as offering guitar lessons. After graduation from marketing and advertisement, he worked as a jingle creator and produced various projects for commercials. This led Andrés to new opportunities such as producing music for various artists, as well as creating his own music. 
Andrés now serves the Lord  as the lead worship Pastor of a local church and is thankful for the opportunity to teach in the FBC School of Music.
Mrs. Arelys began teaching piano (she is a professional bassoonist from Cuba) in spring 2023 for the School of Music. She is available to ONLY Spanish speaking students.

Fagotista profesional de primer nivel con 25 años de experiencia en orquesta sinfónica, música de cámara, banda de concierto y docente de estudiantes de música.
EXPERIENCIA PROFESIONAL.
-Integrante de la Orquesta Sinfónica de Matanzas en Cuba (1993-2018) ocupando el cargo de fagotista solista y fagotista alterno.
 -Evaluado en 1994 con la categoría de 1er nivel.
-He interpretado conciertos para fagot y orquesta. 
-He compartido escenarios con reconocidos directores y solistas cubanos y extranjeros. He participado en diferentes concursos obteniendo premios en festivales nacionales e internacionales de ballet, incluyendo giras nacionales e internacionales y grabaciones con la OSM.
-Fui mentor y tutor de nuevos músicos en la orquesta sinfónica. Ella enseñó a los estudiantes de música desde principiantes hasta la universidad.
–Puedo enseñar teoría musical, piano y solfeo para estudiantes principiantes.
-En mis años como profesional he adquirido la habilidad de interpretar una gran variedad de géneros y estilos musicales desde el Renacimiento hasta la música más actual.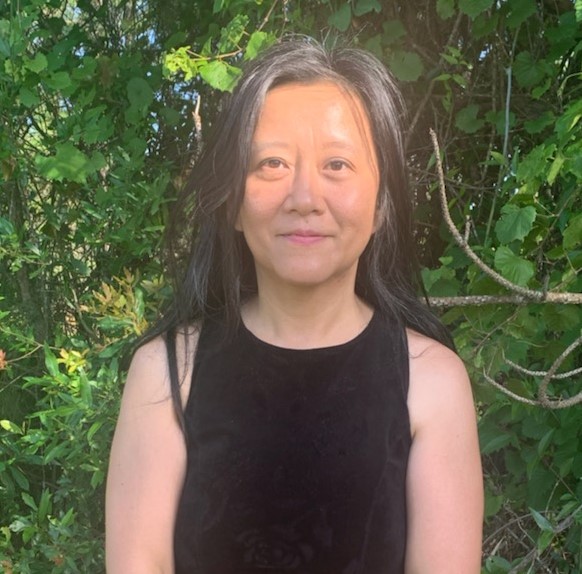 Mrs. Audrey began teaching cello (to beginners), violin and viola to beginners and advanced levels of students for FBC in the spring of 2019. She was born in Taipei, Taiwan. Mrs. Audrey began playing violin at age seven and came to the U.S. at eighteen to attend Biola University in Los Angeles, California. She studied with several famous violinists, including Mr. Su Tseng-tu of Taiwan Cultural University, and Mr. Mark Baranov, Assistant Concertmaster of L.A. Philharmonic. She transferred to University of Florida to further study with Dr. Jana Lower. She received the Dean's List award and was chosen to play at the honorary recital. Mrs. Audrey graduated from the University of Florida with honors and received a Bachelor of Art in Violin Performance. In addition, she holds a Florida Professional Teacher's Certificate in Music.
Mrs. Audrey has many years of teaching and performance experiences. She enjoys working with students in private lessons as well as chamber ensembles. She currently lives in Ocala with her husband, three children, and two dogs. In her spare time, she enjoys reading, writing, and nature walks.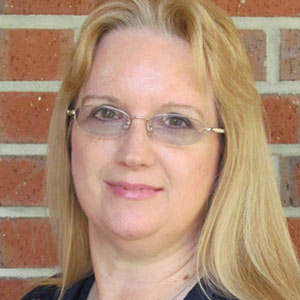 Mrs. Beth began teaching piano to beginners to intermediate level students for the School of Music in the Fall of 2006. She has a Bachelor's Degree from Palm Beach Atlantic University in Elementary Education and Early Childhood. Her college music courses included private piano, and she has enjoyed singing in choirs and ensembles. Beth also plays the flute and performed with a flute trio for several years. She is an experienced classroom teacher, including music instruction. She a church volunteer, having worked in the areas of music, youth, and children for over 30 years. Beth is also a mother, grandmother, and pastor's wife.
Mr. David began teaching guitar for beginners to advanced level students at the School of Music in March 2009.  He has also been part of the music leadership at First Baptist since January 2009.
David prefers to teach those over 12 years of age.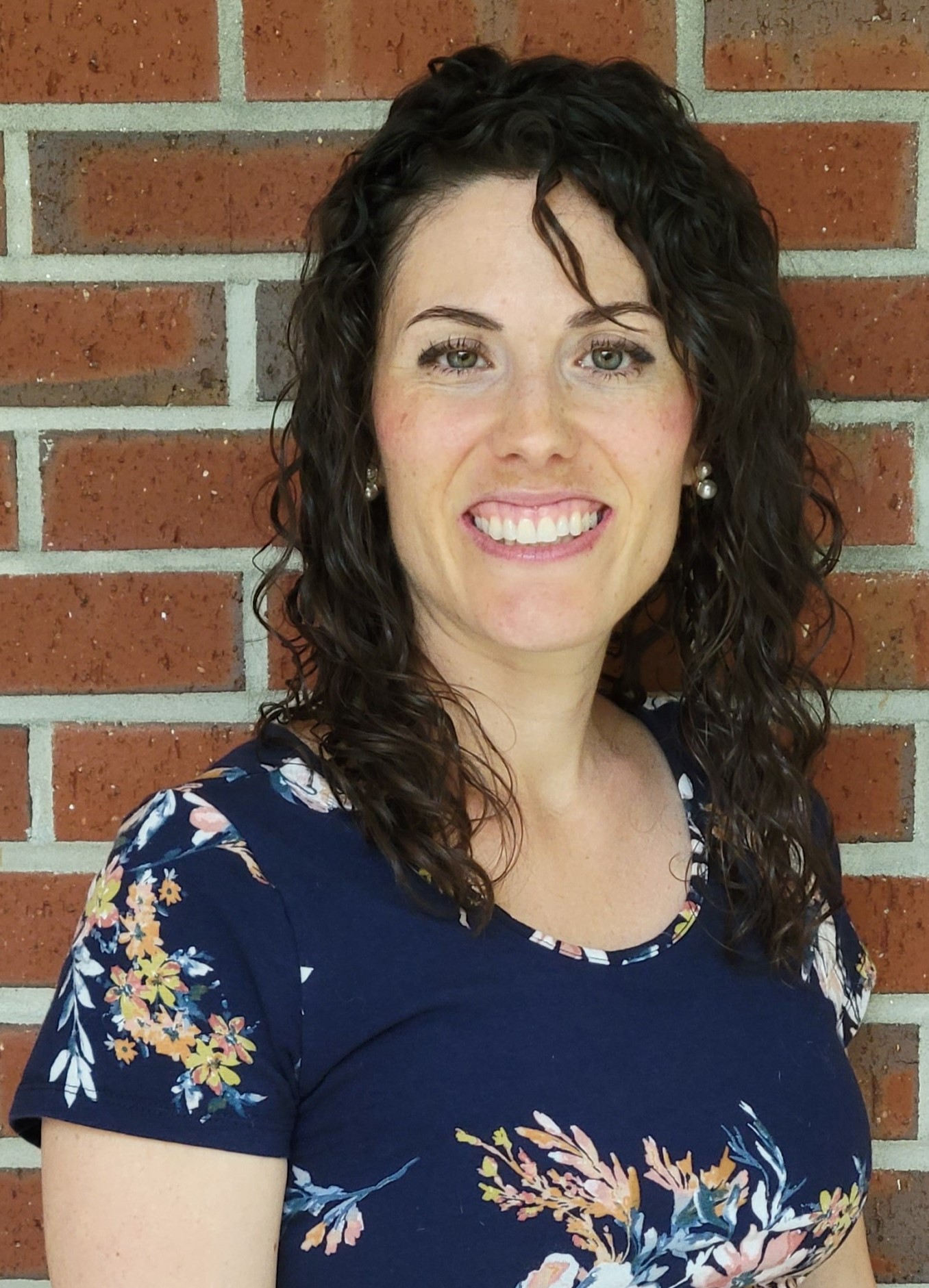 Mrs. Karen started teaching piano and violin for beginner to intermediate levels students for the School of Music in the Summer of 2022. She recently moved to Ocala. Ms. Karen teaches piano and violin and uses the Suzuki method for younger students.
Ms. Karen has a bachelor's degree from Franciscan University in Ohio.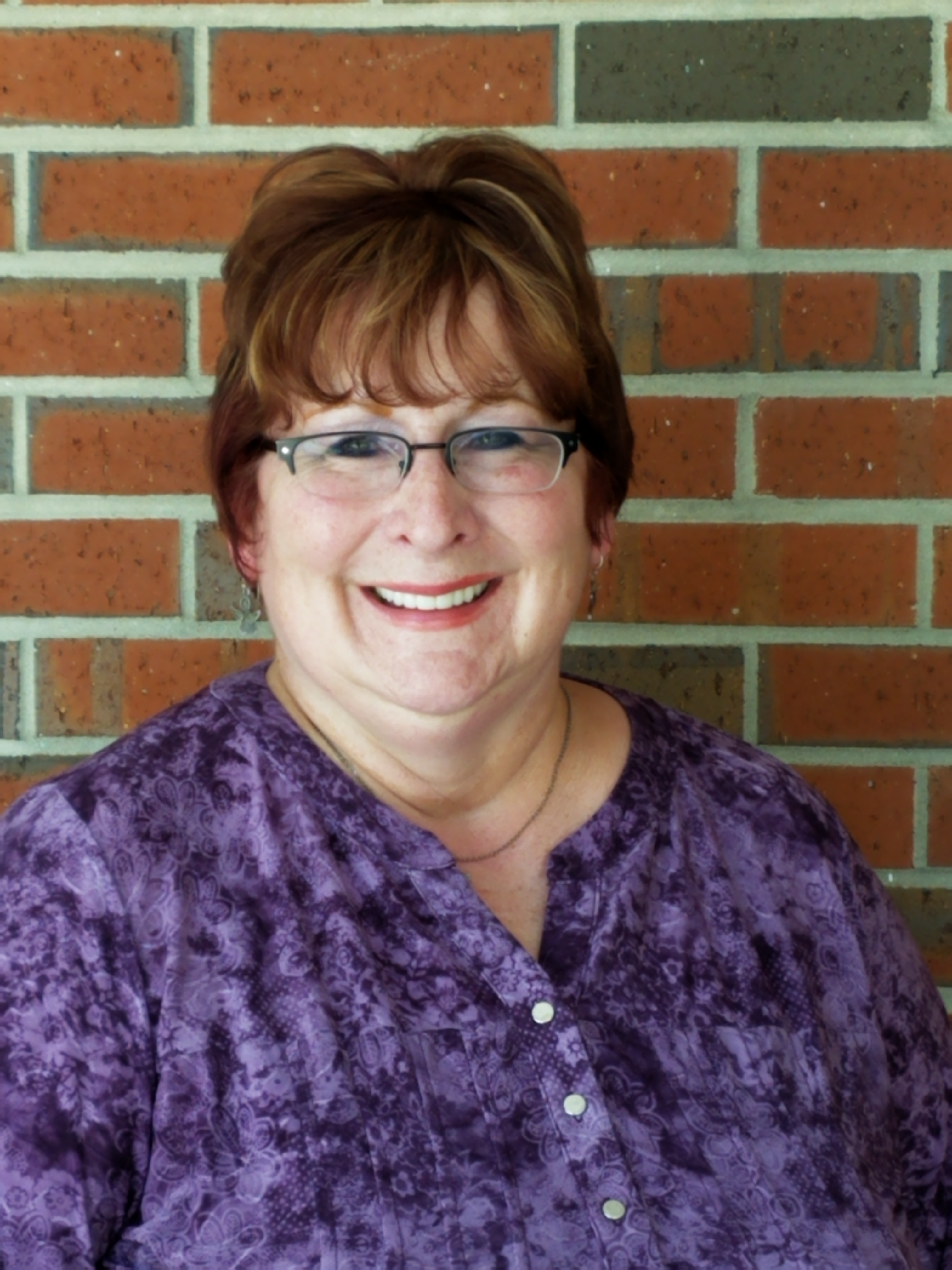 Ms. Kathy started teaching piano for beginner to advanced levels students for the School of Music in the Fall of 2019. She was previously at Madison Street Academy of Visual and Performing Arts where she created the KEYZ program and taught K-5 music. Ms. Kathy has a Bachelor of Science in  Music Education and a Masters in Educational Leadership.
Besides teaching for the School of Music, Ms. Kathy is the Worship Arts Ministry Assistant for FBC and the church pianist.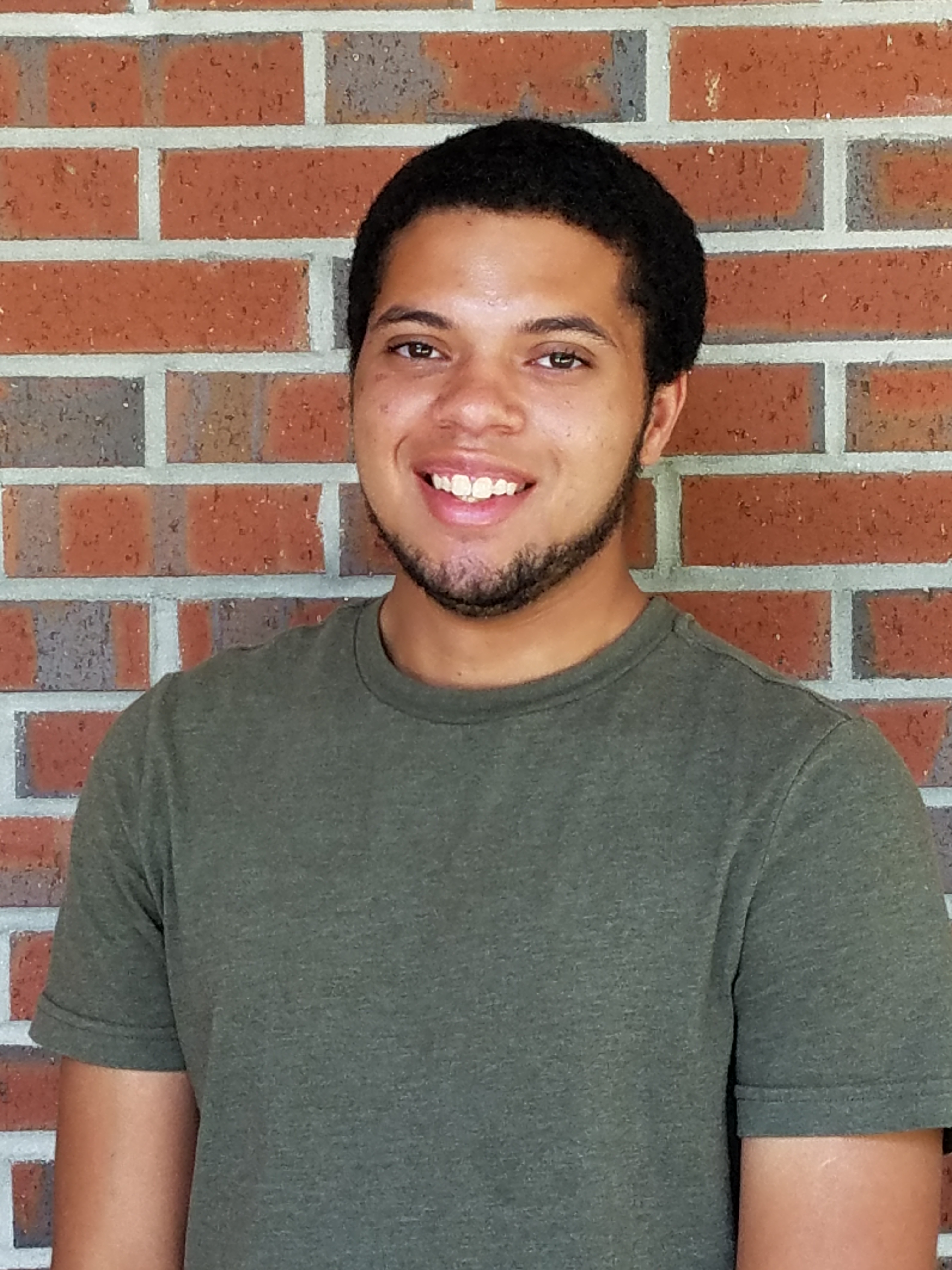 Mr. Marcus began teaching percussion to beginners and intermediate level students at the School of Music in the Fall of 2019. He has his AA in Music Education from the College of Central Florida and currently a student at the University of Florida. Some of the things that Marcus has accomplished:
– Percussion Instructor at Vanguard High
– Teaching Percussion at Trinity High School since 2019
– Currently the Percussion Instructor at Forest High School 
– Marched Indoor Percussion Independent A with RPT Percussion 
– Marched Indoor Percussion Independent World with Infinity World 
– Performed in the Florida Youth Symphony Orchestra for 2 years
– Won the Student/Teacher duet competition at the College of Central Florida
– Runner up for the Winter Symposium Student State College Soloist Artist Competition
– Won First Place for the Winter Symposium Student State College Soloist Artist Competition
– Marched Independent Open with Unity, a competitive percussion marching performance group
Mr. Marcus attends University of Florida.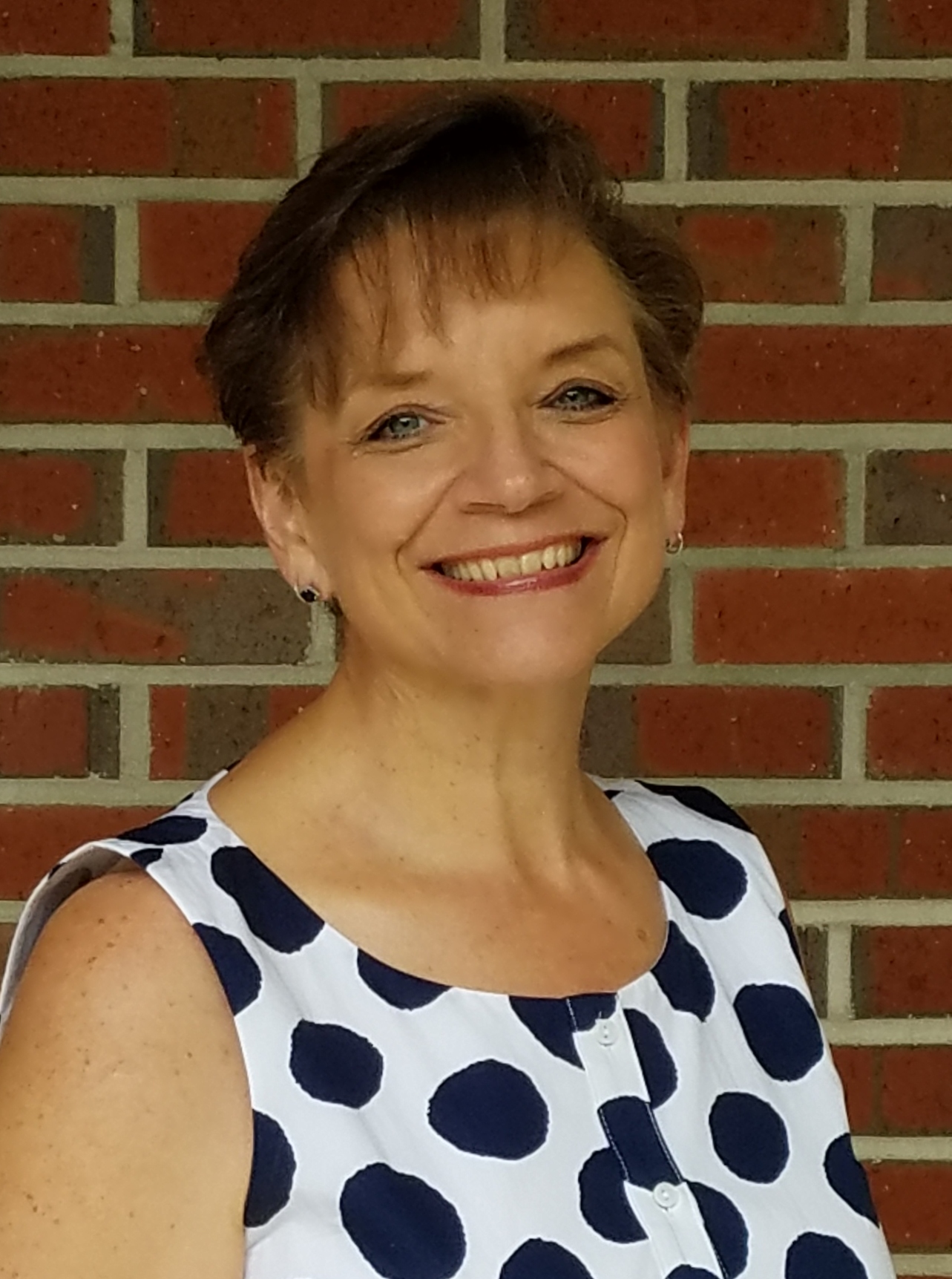 Ms. Mary began teaching piano and voice students at the School of Music in the fall of 2021. Also she is a music teacher at Grace Christian School.  Ms. Mary's had a private voice and piano studio for most of her adult life.  Prior to her arrival in Ocala, Ms. Mary was the Performing Arts Academy Leader and Director of Choral Activities at Atlantic High School in Port Orange, FL, following a long career as the Director of Choral Activities and Academy Leader of the Visual  & Performing Arts Academy at Coral Gables Senior High School in Coral Gables, Fl.  While there she brought the level of performance of choral and solo/ensembles music to Superiors and Superiors with Distinction at District and State Music Performance Assessments. Her programs have earned Grammy Signature Schools Semi-Finalist distinction.  Her students have performed in venues from Universal Studios, Williamsburg, Virginia, to the prestigious Carnegie Hall in New York City.  They have gone on to colleges and universities earning degrees in music education, music performance and music therapy and are successes in their own rights.
Ms. Mary earned her Master of Music Education from the Florida State University; her Bachelor's in Music from Bethel College (now University) in St. Paul, MN with additional studies at Pacific Lutheran University, Duquesne University and Florida Gulf Coast University.  Ms. Mary currently holds her Music K-12 Certification in Florida; is an active member in Florida Music Educator's Association, Florida Vocal Association as well as American Choral Director's Association and the National Association for Music Education.  She has been selected to serve as a Courtesy Lecturer through Florida International University and Daytona State College. Ms. Mary has been awarded Certificates of Appreciation from the office of the Mayor of Miami-Dade County; Named a Claes Nobel Educator of Distinction by the National Society of High School Scholars and was selected Teacher of the Year 2014-2015 for Coral Gables Senior High School.  She is an active solo performer as well.  She is currently singing with the prestigious Festival Singers of Florida and in the past  has been an active member of the Collegium Musicum from the University of Miami. She has performed leading roles most notably as Josephine in Gilbert & Sullivan's H.M.S. Pinafore; as Ruth in Pirates of Penzance; Abigail Adams in 1776 by Sherman and Sherman and performed in venues from Washington State to The United States Military Academy at West Point, NY.
She is married to a US Army Chaplain Colonel (Ret) and they have four daughters, one granddaughter, and one grandson.  Her love of music and family is second only to the love she has for her Lord and Savior Jesus Christ, who is the author of her life.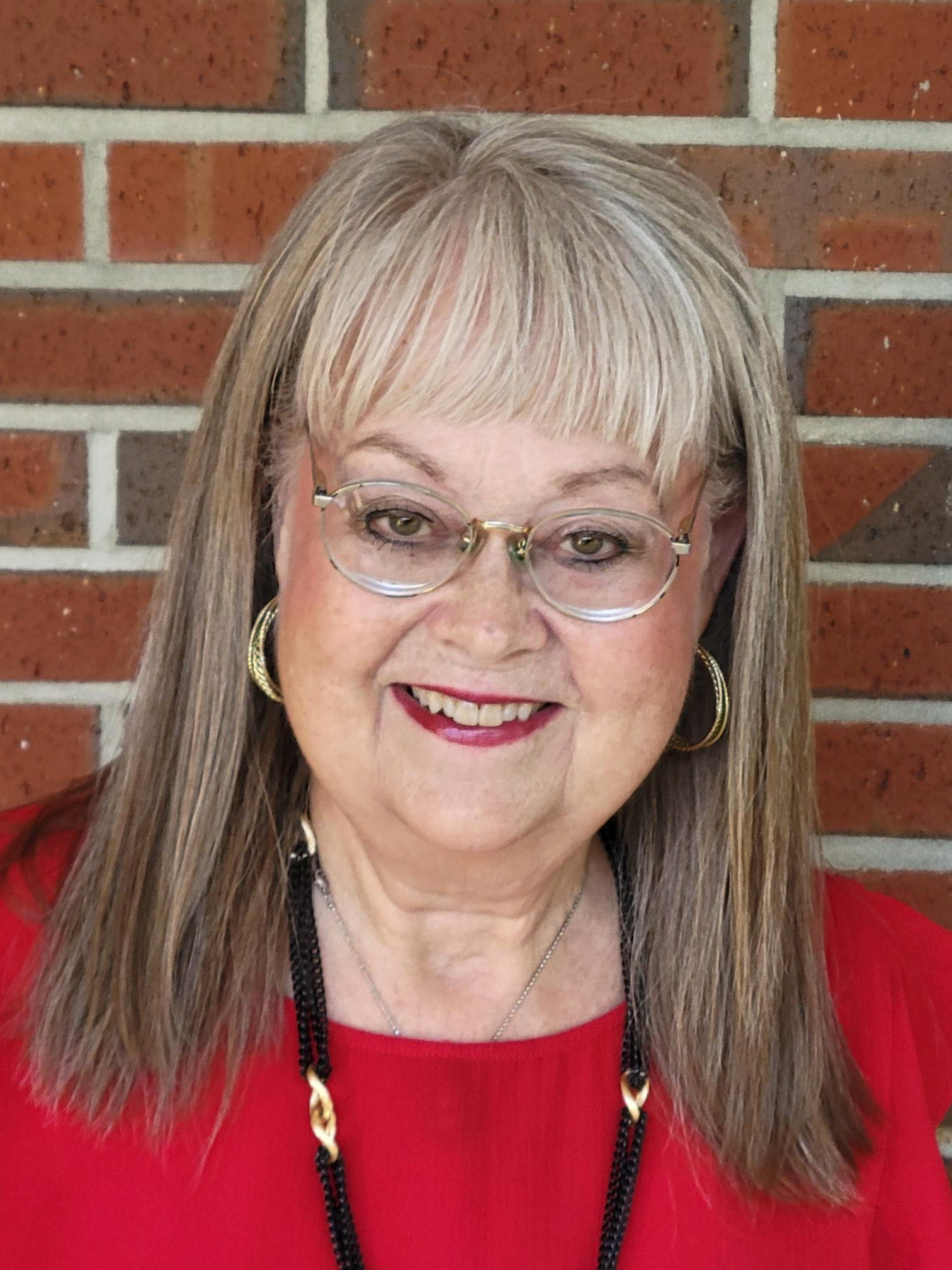 Ms. Phyllis started teaching piano, clarinet, saxophone and flute for the School of Music in the Fall of 2022. Ms. Phyllis graduated from the University of Wisconsin Green Bay with a BA in Music Performance having studied both piano and clarinet. She recently moved from the Dallas metroplex where she taught in the public schools and in the home for over 20 years. As a former faculty member of Fountain Gate Bible College, she taught Music History, Music Theory, and private lessons. She also teaches flute and saxophone. Having played on worship Teams for decades, she specializes in teaching students how to improvise and play by ear as well as classical music. Ms. Phyllis loves teaching all ages from 4 to 84.
Ms. Rebecah began teaching piano to beginners and intermediate level students for the School of Music in the fall of 2015. She was introduced to music at a very young age due to having musical parents. Rebecah grew up learning music theory and listening to classical music. She became seriously interested in piano when she was 11 years old and began taking lessons from her mom, a former piano teacher. At 15, she started playing for church services every week and giving lessons to young children. Desiring to advance in her skills, she took professional lessons from a local instructor for 3 years before taking classes at College of Central Florida. Rebecah has an Associate of Arts degree from College of Central Florida. She is currently working on her Bachelors in Music Business from Berklee online.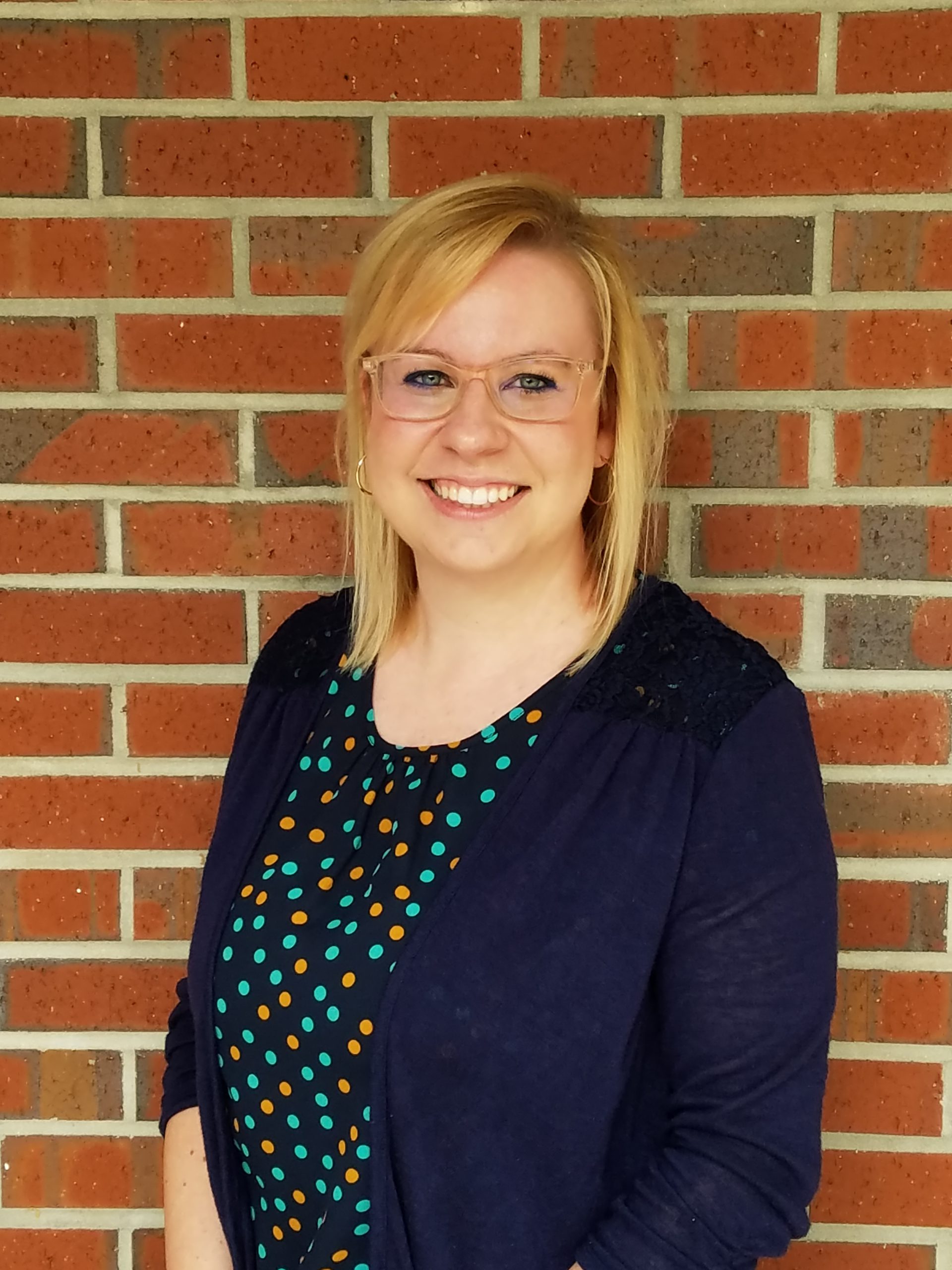 Ms. Rebekah begin teaching piano to beginners and advanced level students for the School of Music in the spring of 2022. She began playing piano at the age of 5 through the Suzuki method. Rebekah started teaching piano and became the full time pianist for her church by high school age.
Rebekah has a master's degree in education and has taught privately in her piano studio, as well as at Crown College of the Bible Music Conservatory. She teaches a wide range of ages as well as students from many cultures and learning spectrums.
Rebekah is currently one of the pianists at her church and she continues to teach privately online as well as in person.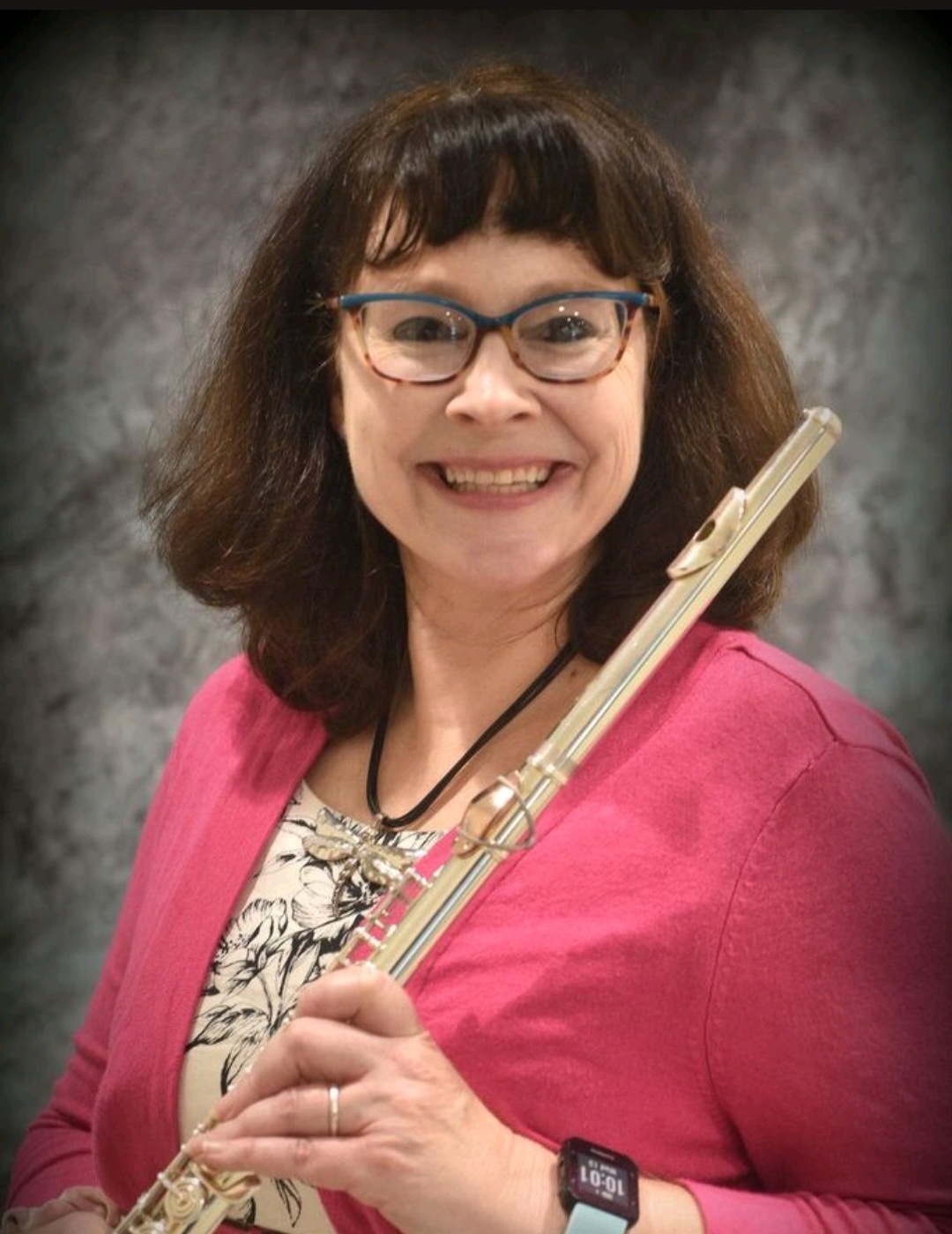 Dr. Sarah began teaching flute, piccolo and saxophone for beginners to advanced level students at FBC's School of Music in the fall of 2013. She has taught a variety of music and humanities courses at the College of Central Florida, the University of Florida, Flagler College, and Florida Gateway College. She was recently ranked the 12th leading university professor in America based on student evaluation data. Dr. Satterfield serves as Department Chair of Visual and Performing Arts at CF, where she was awarded the prestigious Gladys Webber Memorial Chair. This grant funds a three-year outreach program exploring the educational and therapeutic usages of music, theatre, and dance. Dr. Satterfield lectures regularly throughout the Southeast, specializing in American music and music of the twentieth century. An experienced administrator with a broad background in various sectors of the performing arts industry, Dr. Satterfield managed the San Diego State University Symphony Orchestra and Ocala Symphony Orchestra. She served as Administrative Assistant for the prestigious Arioso Wind Quintet. Dr. Satterfield directs the Patriot Pipers, a flute ensemble she launched while at CF. Dr. Satterfield is a member of a number of professional organizations including the American Musicological Society, CMS, Society of Early Americanists, National Flute Association, Florida Flute Association, Pi Kappa Lambda, Mu Phi Epsilon, Phi Kappa Phi, and Kappa Delta Pi. She performs regularly throughout Central Florida. Dr. Satterfield received a Ph.D. in Music History and Literature with an outside specialization in art from the University of Florida, MM in Flute Performance from SDSU, and BM in Music Education from Furman University (magna cum laude).
Sundays
Community Groups: 9:15 AM
Worship: 10:30 AM