You are invited to this free worship concert led by the Florida Worship Choir and Orchestra! The group is comprised of hundreds of vocalists and instrumentalists from churches all over Florida and they are coming together at FBC Ocala for a powerful night of worship! Make plans now to worship with us!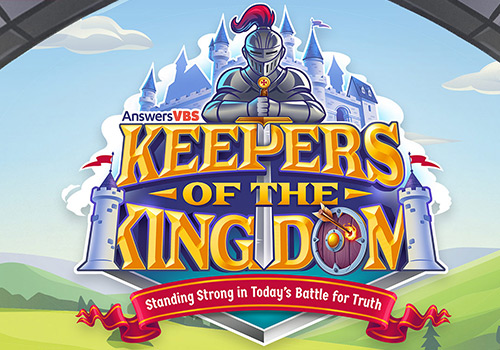 Registration is now open for Keepers of the Kingdom VBS.
Join us on a quest of epic proportions at Keepers of the Kingdom VBS! This summer, kids will learn about the spiritual battle that has been raging between good and evil from the very beginning of creation. The King of the Universe is calling us to be a part of His kingdom and to put on His armor so that we can stand for truth and defend against the attacks of the Evil One. Kids will see that God is the one true King who is calling them to be keepers of the Kingdom as they learn to live for His glory.
Past special events and concerts have included:
Laura Story
Tim Hawkins
Big Daddy Weave & Brandon Heath
Bill Gaither & The Gaither Vocal Band
Matthew West and Jordan Feliz
The Newsboys
The Collingsworth Family
Vertical Church Band
Passion with Louie Giglio and the Passion Band
Big Daddy Weave
Jordan Feliz
Caedmon's Call
Legacy Five
Anita Renfroe
Selah with Ginny Owens
King and Country with Moriah Peters
Andrew Peterson and Friends
Matthew West, Live Forever Tour with Colton Dixon and Mr. Talkbox
Secret Keeper Girl
Pure Freedom
Love Worth Fighting For with Kirk Cameron and Warren Barfield
"Brandisa" with Brandon Heath and Mandisa
Ernie Haase & Signature Sound
Keith & Kristyn Getty
Chonda Pierce
Jubliee Tour with The Booth Brothers and Legacy Five
Newsboys with Building 429 and Luminate
Matthew West with Mikeschair
Steven Curtis Chapman with Andrew Peterson and Josh Wilson
Chonda Pierce and Warren Barfield
Anita Renfroe and Mandisa
TobyMac and DiverseCity
Mercy Me
Brandon Heath
Jeremy Camp
Mark Schultz
Chris Tomlin
Avalon
Leeland
Andrew Peterson
Glory Revealed
Third Day
Jars of Clay
Michael W. Smith
FFH
And Many More…
Sundays
Community Groups: 9:15 AM
Worship: 10:30 AM