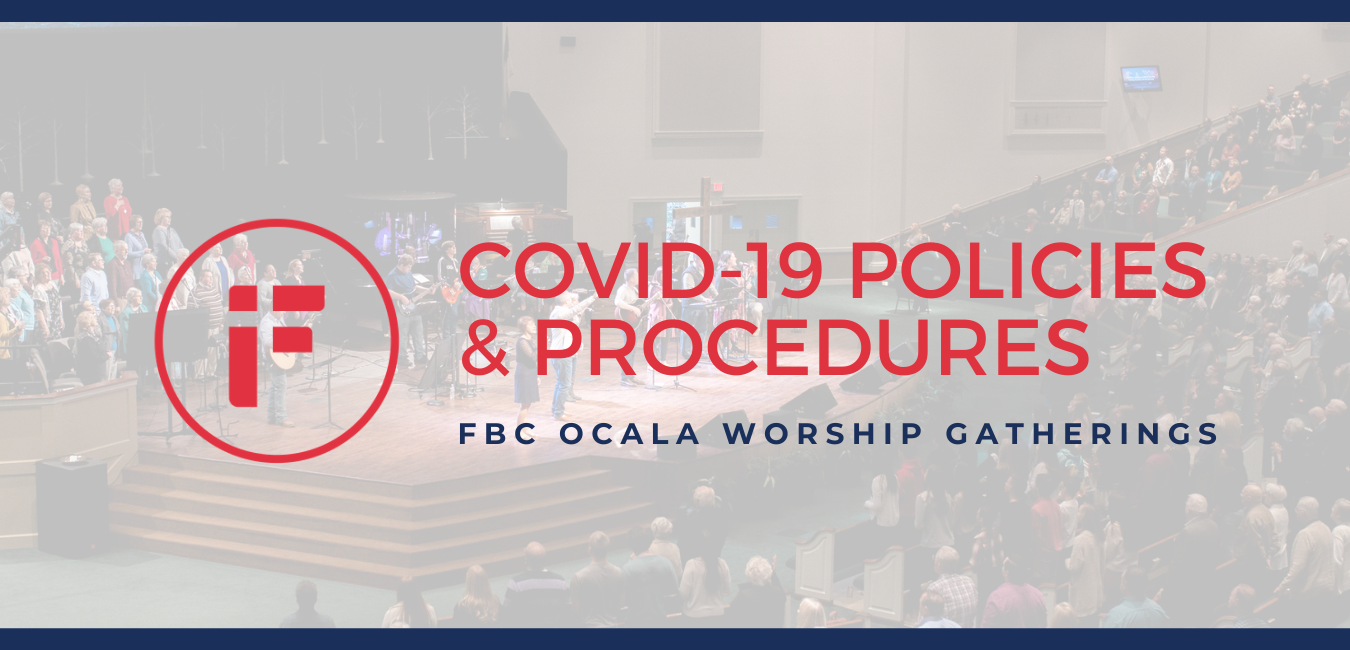 To ensure the health and well-being of our FBC Ocala families and our community, we have adopted the following policies and procedures:
In an effort to maintain social distancing, we will not distribute worship bulletins or hold a greeting time during the service.
Hand sanitizer stations will be available.
Tithes and offerings will be collected upon exiting the Worship Center, or you may make an online contribution here.
Masks are not required, but those who wish to wear them may do so.
Staying in? We invite you to worship with us online. You can access our livestream on both our website and Facebook page.
PLEASE DO NOT ATTEND IF YOU ARE EXPERIENCING FEVER/COUGH/OTHER SYMPTOMS.